What is a business brand?
Business branding is summarized in creating a comprehensive message that reflects what you want people to know about you, in addition to the use of logos, names and designs that are reflected in the consumers' fatness by simply stating your name or seeing your product.
Companies always use the trademark actively and effortlessly to reflect the perception that they hope will reach the consumer when he sees or hears about a product or service.
Corporate branding goes through three stages which are:
Brand Strategy

Brand Identity

Brand Marketing
Brand Strategy
Branding strategy works in the long term and focuses on continuous development and its impact on your goal. It also explains the extent of your difference among competitors and conveys to you the extent of the loyalty of the target audience to your brand.
 To simplify the concept, the branding strategy is the plan that lies in a message that you want to communicate to the audience, and it is the vision that you want the audience to see about your product or service.
Brand Identity
Brand identity is the way you communicate this to an audience through visuals, correspondence, and experience.
 For the brand to continue to succeed and increase its market share, you must apply it to all different social media platforms, as this is the easiest way to make your business known. This includes your logo, colours, fonts, website design, content, advertising, printing or packaging, and more that create your identity.
 Statistics have shown that the continuous display of the brand on social media platforms and interest in its identity increases revenues by up to 23% and an increase is expected because the public has begun to interact strongly on online services and products.
Brand Marketing
And finally, brand marketing, which is how companies and their products or services stand out to the public and increase awareness of products or services by linking values ​​and voice to the appropriate audience through strategic communication.
 This is what Smart Touch is seeking, as we have an expert team that analyzes your brand and compares it with competitors to amend your weaknesses to compete with the market strongly, as we create a special and distinctive identity for your brand and market it on social media platforms to achieve a return on investment.
How do you choose a company to help you build your brand?
We all agree that e-marketing companies have become too many and the choice has become difficult among them. We will show you the most important tips to help you choose the company that will help you build your brand.
Discover the company's expertise in the field of branding
Each company has a history that expresses its experiences and success. I ask about the company's past experiences in the field of branding to make sure that it can revive the brand or build a brand on sound foundations.
Understanding ROI
Take the time to understand the business growth potential before signing a contract.
Check prices
Make sure to set a realistic budget – in branding, you'll get the same amount as you would invest.
Find out if they have well-defined processes
Partnering with an agency able to offer a data-driven and research-driven approach can ensure quality work on time and within budget.
What our customer think
Start with a desire to serve, realize the client's vision, and produce great work.
MOHAMMED AL SAIF
Vice Chairman Al Saif Group
Similar Brand Identity Projects
Homefix is newly born real estate management company in Bahrain bringing totally new facility [...]
Eco Power is one of the leading companies in Saudi Arabia to provide professional industrial [...]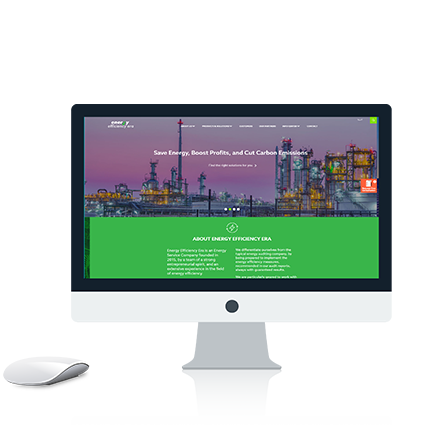 Founded since 2015, the company team of professionals work day and night to provide innovative [...]
FAQ's about our Brand Identity services
What is branding and why is it important?
A strong brand helps customers know what to expect. Your brand represents you and your promise to your customer. Your brand helps you create clarity and stay focused. Your brand helps you connect with your customers emotionally.
What is the main purpose of branding?
A brand is essentially a promise a company makes to its consumers. The purpose of branding in marketing is to establish trust within your consumers and create loyalty. Your brand not only gives your buyers a way to remember you, but it also creates an identity for your business and sets you apart from competitors.
Want to get started?
If you already have a fresh ideas, then what are you waiting for? If this sounds like a good fit, pick the right packages to get started.