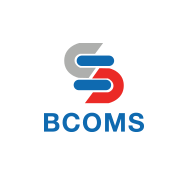 BCOMS
Services we offered
Company Background
BCOMS is the largest sandwich panel supplier in Saudi Arabia. Moreover, their sandwich panels are exported to all GCC countries, Middle East, Pakistan and Afghanistan. BCOMS is a unit of the renowned Zamil Industrial Investment Company, established in 2008. It also manufactures and supplies construction products ranging from roof panels and wall cladding (sandwich panels and single panels), cold-formed secondary members, insulation, standard and custom decorations. And various closures and building accessories and components.
BCOMS Factory is located in Dammam the second Industrial City. The company produces more than 1,500,000 square meters annually of Polyisocyanurate (PIR) foam sheets and spray wool mineral sandwiches in accordance with international standards and norms.
The continuous production process on BCOMS double conveyor belt is the most innovative process for manufacturing Class A Polyisocyanurate panels as well as high quality mineral wool sandwich panels that meet international industry standards.
The company offers engineering services and turn-key solutions for the supply and installation of roofing and cladding, including secondary members and all related accessories for new buildings as well as fitted buildings.
BCOMS is the largest supplier of sandwich panels in Saudi Arabia. The sandwich panels are exported from the company to all the countries of the Middle East and North Africa and the GCC and Asia.