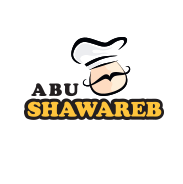 Abu Shawareb
Services we offered
Brand Identity
Photography
Overview
A Bahraini-based Shawarma restaurant, Abu Shawareb serves a great variety of toothsome Shawarma sandwiches and platters that will make your taste buds scream with happiness.
The venue's scrumptious Shawarma wraps are tender to the taste, juicy and will alter your entire dining experience.
And unlike other Shawarma restaurants, Abu Shawareb's sandwiches let you enjoy the quality of the meat and ingredients and satisfy your shawarma cravings.
Background
Smart Touch was assigned to undertake the creation of Abu Shawareb brand identity to become a popular spot in Bahrain to seize the Shawerma craving among its residents.
All brand identity items were created starting from the logo design, packaging, food photography and social media posts where these items will bring the restaurant's concept to fruition.