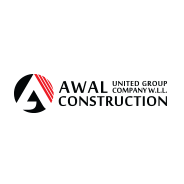 Awal United
Services we offered
Company Background
Awal United Company was established in 1976. The Construction Division expresses its intention to provide high quality contractual services to customers at reasonable prices.
Awal United Group LLC greatly trust their customers and trust them, to support the growth of itself. Their main priorities are to meet customer needs and standards. In addition, the company seeks to occupy an important place in the world. Where there is Awal United Company, there is no challenge to construction impossible for the market they serve.
In order to keep in mind its consumers, they immediately respond to the very difficult construction environment through an innovative attitude, unmatched technique, they also work to provide a comprehensive solution for each project, continue to strive for quality and excellence in the work area.
The company is looking forward to completing more business ventures with its customers. It truly appreciates its strong ties and confidence that it will maintain its mutually beneficial position for both its success today and in the future.
The building department is specialized in new, refurbished, residential and light commercial construction. Where it provides superior workmanship, attention to detail, and fine finish. The company's on-site workforce is very skilled, as they have completed and learned from a variety of different projects. The company offers a wide range of services including land acquisition, assistance in selecting an architect, budget for detailed construction and scheduling, follow-up of government paperwork, and last but not the least efficient contract management and professional supervision.