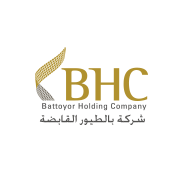 Battoyor Holding Company
Services we offered
Company Background
Founded in 1987 by Mr Ibrahim Battoyor, the company was officially launched as a trading company for building materials. In 2011, it became a holding company for all branches of Heba in Saudi Arabia.
The objective of the Holding Company is to manage and develop diversified companies to deliver high-quality products and services and to meet the aspirations of stakeholders.
With many years of experience in providing first-class services and products to the Saudi market, Battoyor Holdings aims to invest in lucrative business sectors where it is always successful in achieving sustainable growth.
Heba Fire Fighting is a market leader in the fire and safety industry, specializing in the supply, installation, maintenance, testing and maintenance of fire, safety and security systems.
Heba provides a wide range of high quality and quality fire fighting equipment including portable, automatic and wheel-mounted fire extinguishers that meet SASO and BS EN 3 standards.
Heba offers many products for fire fighting equipment, safety equipment, engineering systems, and fire trucks.