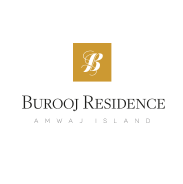 Burooj Residence
Services we offered
Company Background
Burooj Residence is a luxury residential building on the flagship project in Bahrain at the Amwaj Islands Industrial Islands, a man-made island. The Amwaj Islands in the Kingdom of Bahrain provides 100% land ownership to freehold expatriates living in the Kingdom.
Experience the uniqueness of the surrounding environment that is well worth returning home every day. Whether you are looking for a small apartment ideal for a weekend island or a luxurious villa overlooking the lake, the Burooj Residence is what you are looking for.
Burooj Residence Tower has been built by Burooj development, which is the key to the investment opportunity for its trusted name. The company was established in 2013 as an integrated real estate company and has built a strong reputation for developing integrated communities. It also offers high-end, high-value, high-quality real estate products to its investors. Over the years, its focus has been on the development and structuring of value-added properties that are specialized in providing investment opportunities that guarantee maximum long-term returns and benefits to its partners.
Burooj Residence offers a lifestyle that comes directly from fairy tales where reality becomes better than dreams. The well-appointed residential tower of Burooj Residence, with its magnificent view of the lake, will inspire anyone.
The residential tower guarantees you the life you deserve in exclusive residential properties, high-rise commercial areas and world-class retail buildings. As well as a circular anchorage of a diameter of 240 meters with more than 140 berths representing absolute marine life. Burooj Residence is only 16 minutes from Bahrain International Airport. It is just a 24-minute drive from the heart of Manama and only a few meters from the private beach of Amwaj Resort.
The 22-storey tower contains 86 open-plan European-style residential units ranging from two penthouses and two-bedroom and three-bedroom options with baroque design. All these highlight the beautiful and tempting landscape of the lake that acts as a focal point for the point of the property.
Burooj Residence offers many luxurious amenities such as a four-storey hassle-free parking lot, near your home, a gourmet restaurant and a gourmet café. There is also a swimming pool, sauna, steam rooms, a fully equipped gym and a recreation area that will make you absolutely happy.