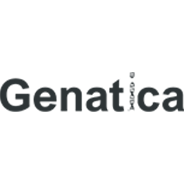 Genatica
Services we offered
Company Background
Genatica is a rare disease laboratory focusing on translational genetics which is the application of genetic knowledge to benefit human health. Genatica is located in Riyadh, Saudi Arabia but they're serving the whole globe.
It provides a full platform of biochemical and molecular genetic testing, in addition to a unique service of genetic clinical services that help the patients and help physicians to counsel, diagnose and treat their patients.
Genatica aims to provide rapid diagnosis of patients with genetic phenotype and optimum healthcare services to families with genetic disorders and their dependents. In addition, to provide excellent opportunities to participate in the industry and community service programs in the genetics field.