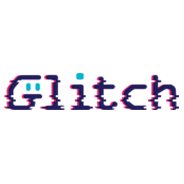 Glitch Gamez
Services we offered
Content Writing
Web Design
Company Background
Glitch Gamez was founded with the goal of becoming the entertainment hub of choice for all the video game geeks in the middle-east. Glitch includes everything that gamers, of all types, might need to create and complement the perfect gaming experience.
Glitch features a group of state-of-the-art PCs with the highest cut-edge specifications that are meant to enhance the gaming experience and bring it to life, along with the best games released.
Of course, a proper game time is not complete without delicious snacks, munchies and drinks, all of which you can find during the time you spend at their hub.
Also, if you are looking for a heavy-duty PC that's built for gamers to buy, no need to look far. Glitch also houses a store that sells the most advanced PC gaming systems.