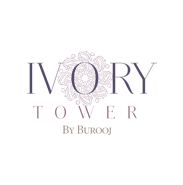 Ivory Tower
Services we offered
Brand Identity
Brochure Design
Content Writing
Company Background
Enjoy staying in one of the most sought after areas in Manama, Bahrain where everything you need and want is just a few steps from you. You will enjoy panoramic views over the turquoise waters of the Arabian Gulf and Manama city skyline. It is only minutes away from the Cultural Hall, the Museum, the Al Fateh Mosque and the National Library. All of this is located in the centre of the fastest growing and most sought after area of ​​Juffair
Juffair is a relatively new neighbourhood in Manama building largely on reclaimed land from the sea. Lieutenant of many hotels, apartments, clubs, restaurants, cafes and shopping malls. The largest mosque in Bahrain is the Al Fateh Grand Mosque, which houses the new National Library. The neighbourhood is adjacent to the US Naval Support Center, making investment in this area very attractive. Every year, hundreds of new US naval personnel arrive in Bahrain and look for accommodation in Juffair.
The Ivory Tower guarantees you a rare stay in a modern development that offers panoramic views of the turquoise waters of the Arabian Gulf and the skyline of Manama. The Ivory Tower is a recently developed residential tower located in the heart of Bahrain's premier real estate market. This new residential tower was established in early 2018. It consists of 29 floors and has 88 apartments overlooking the sea and the beautiful city.
With 88 smart apartments on 29 floors, the tower boasts a wide range of international amenities that enhance luxury life such as a fully equipped gym, a large swimming pool and luxury spa, as well as recreational facilities and a nursery for children.
With first-class finishes whether floors, fixtures, walls or floors, the Ivorian Tower found the perfect balance between expenses and returns.