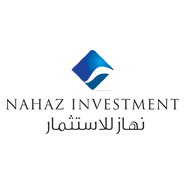 Nahaz Investments
Services we offered
Company Background
Being a well-versed commercial limited liabilities company with a long history and rich track record in Saudi and GCC market, Nahaz Investments decided to take a new step towards penetrating the internet arena by building a strong existence online through different channels.
Given Smart Touch's proven track record, Nahaz contacted asking for establishing a responsive website. The company wished to introduce its history, accomplishments and services on attractive and smartly designed web pages to reveal the modern face of the organization.
Nahaz Investments is a limited liability company that was established on the sixth of August, 2007 before converting into a closed joint-stock company on the 24th of December, 2011.
The company works mainly in providing smart and innovative solutions in real estate, agriculture, hospitality, and investment in Saudi stock market.
The company asked for an introductory website consisting of eight pages including the home page. The company also asked Smart Touch team to buy images to be uploaded and placed all over the website's pages. Nahaz didn't provide the content, they asked for original content for both versions of the website, Arabic and English versions. The main aim of the content was to convey the company's message clearly to users.