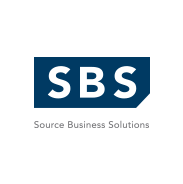 Source Business Solutions
Services we offered
Company Background
Source Business Solutions (SBS) is a Bahrain-based outsourcing and management consulting firm.
Founded in 2012, SBS provides immediate solutions to various industry sectors and different business metrics. By combining in-depth knowledge and unparalleled expertise and an impressive track record for shareholders, SBS is constantly pushing the boundaries to become a leading outsourcing and solutions provider in the Kingdom of Bahrain.
Source Business Solutions has acquired extensive relationships with companies in the banking, telecommunications, industry, energy, health, transportation, food, technology, retail, insurance, and government sectors by empowering companies with timely and appropriate solutions while always maintaining a high level of service quality. By leveraging its vast resources effectively and efficiently, SBS provides businesses with the ability to leverage and much-needed flexibility for high performance.