Logo Design In Saudi
We have provided logo design in Saudi Arabia and website design in Saudi Arabia projects to our clients in Saudi Arabia for over ten years. We also have clients from other cities, such as Riyadh, Medina, Jeddah, and Mecca. Customization services for WordPress website design and e-commerce website design were also offered. Services ranged from logo design to brochure design, from static website design to dynamic CMS website design. Listed as Saudi Arabia's best logo design company, best website design company, and best corporate identity design company.
What is the logo design?
A logo is a powerful symbol that grabs your attention, piques your interest, and informs customers about your business. It's a powerful marketing tool that embodies the brand's personality, ideals, meaning, and qualities. Smarttouch is a logo design company in Saudi Arabia that provides specialized and cost-effective custom logo design services.
We carefully build a brand identity that speaks volumes about your brand and clearly represents your business/services and products as a professional Saudi Arabia logo design company. Our team of highly skilled and expert logo designers in Saudi Arabia recognizes the importance of this incredible asset for your business, so they go above and beyond to make this symbol stand out.
Why a Logo is Important for a business?
When you think about all of the factors that go into starting a company, designing a logo can not seem like a high priority. Don't listen to that voice; he's completely incorrect. Getting a logo is as important as having high-quality goods and positive referrals when it comes to building a successful brand.
It Grabs Attention
A logo will easily capture the attention of viewers and express a company's core values in an engaging manner. If you have a solid logo to speak for your brand, the short attention span – you know, the one that causes customers to judge your business based on its appearance – may work to your advantage.
It's Memorable
Customers know your brand because of your logo, which serves as a point of recognition. People should be able to immediately associate seeing your logo with a recollection of what your organization does – and, most importantly, how it makes them feel.
Your Audience Expects it
When your audience sees some messages from your company, the first thing they can look for is your logo. All of your marketing materials, such as business cards, posters, and commercials, should feature them prominently.
It Makes a Strong First Impression
A company's logo serves as the first point of contact with customers. It can pique the public's interest and encourage them to learn more about the company if it's well-designed; if it's not, you've just lost a potential consumer base and effectively tanked your market.
It Separates You From Competition
Through the use of the right icon or font, a well-designed company logo can convey everything from the company's history (professional, relaxed, fun) to its mission (entertainment, performance, and innovation). In other words, the logo serves as a platform for communicating your ideas and demonstrating to customers why you are superior to your rivals.
It's the Foundation of Your Brand Identity
Simply put, effective branding is about telling a story that will affect consumers' emotions. The story you're trying to tell determines the colors, tones, and fonts you use, and your logo sets the tone for that story.
It Fosters Brand Loyalty
Your logo will become more familiar to a wider range of customers as your brand expands, and this familiarity will build the impression that you are trustworthy and open. Customers will search you out again and again until they like you, and the first thing they'll look for is your logo.
Why choose Smart Touch for Logo Design In Saudi?
Our Saudi Arabian designers and professional logo designers allow us to create a visually stunning logo and Arabic calligraphy designs that appeal to your clients and convey a direct message to your target audience.
 Smart Touch is Saudi Arabia's leading specialist logo design and graphic design firm, specializing in logo design, marketing collateral, print design, packaging design, and web + user interface design.
 We help you create a brand that will be a BIG THING in the future. To do so, we combine the right branding strategy with innovative strategies, resulting in flawless brand identity for a promising experience.
What our customer think
Start with a desire to serve, realize the client's vision, and produce great work.
Hesham Khairalla
Co-Founder, Managing Partner Strategia Cosulting
Similar Brand Identity Projects
Homefix is newly born real estate management company in Bahrain bringing totally new facility [...]
Eco Power is one of the leading companies in Saudi Arabia to provide professional industrial [...]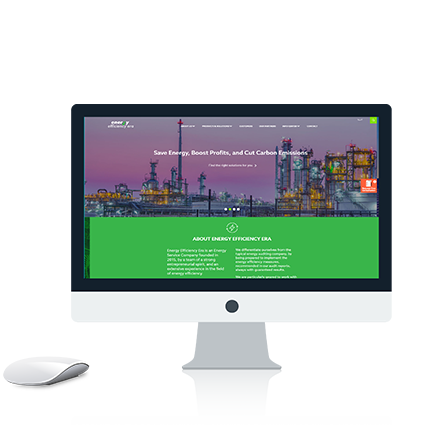 Founded since 2015, the company team of professionals work day and night to provide innovative [...]
FAQ's about our Brand Identity services
What is the purpose of the logo?
A logo is a text-and-visual-image combination that serves two purposes. It informs people of the company's name and provides a visual symbol that reflects the company. Some logos have strong symbolic meanings that are linked to people's memories.
What are the 5 characteristics of a logo?
Here are five characteristics your logo should have to have the potential to become an iconic brand:
Simple.
Timeless.
Relevant.
Distinctive.
Memorable.
Want to get started?
If you already have a fresh ideas, then what are you waiting for? If this sounds like a good fit, pick the right packages to get started.