We Create the most unique Graphic designs in Saudi Arabia!
Smarttouch's team of professional Graphic designers aims to create a new era of Saudi graphic design with our clients in the region, let us help you deliver your brand story to all of your targeted clients and customers, if you're looking for a graphic design company that offers Graphic design in Saudi Arabia services, just don't hesitate to contact Smart touch, and we will get things done.
Among our Saudi Arabian rivals, we are a leading graphic design firm. Smart Touch provides you with the best graphic design in Saudi Arabia to help you improve your company's image. Our goal is to create websites that are fully functional, easy to navigate, and user-friendly for business owners. Effective graphics, colors, images, shades, and fonts are always present on a great website. A website can also be filled with one-of-a-kind videos to create a lasting impression. We create visually appealing and appealing websites to help you draw more customers to your company. A working website, in our opinion, improves brand recognition.
With extensive experience providing graphic designs for companies in Riyadh, Jeddah, Dammam, and Khobar, Smart touch is an established company in the Saudi market.
What is Graphic Design?
Professionals in the field of graphic design develop visual material to convey messages. Designers use typography and pictures to satisfy users' particular needs and concentrate on the logic of presenting elements in interactive projects to improve the user experience through implementing visual hierarchy and page layout techniques.
Graphic design is an art, a profession, and an academic discipline whose work entails projecting visual communications with specific messages for specific social groups and goals. As a result, it is an interdisciplinary branch of design whose foundations and goals revolve around the description of problems and the determination of decision-making objectives through imagination, innovation, and lateral thinking, as well as the use of digital technologies to transform problems and objectives for proper understanding. This practice contributes to the improvement of graphic communications (see also communication design). Visual communication design, visual design, and editorial design are all terms used to describe this type of work.
Why choose Smart Touch for Saudi Graphic design services?
At Smart Touch, we are experts in how to introduce a brand to the world, our Graphic designers are much experienced to achieve your goals, which goes back to the gained experience through dealing with hundreds of clients in Saudi Arabia. The graphic design depends on how we understand your business and what makes it different from your competitors. Let us make a story about your business through our Saudi Graphic design services.
Our Saudi Graphic design services include:
Best Price?
Yes, at Smart Touch you will have the best market price for Saudi Graphic design services, But not only the best price will be given, but the highest quality design and print materials also, Remember that quality matters when you're presenting your brand to your potential customers.
Call us at +966115102736
for your Saudi Graphic design inquiries. Tell us your feedback and ask about every detail regarding your process, we will be available 24/7 to help you out.
Creative Graphic designers!
Get direct contact with the most creative Graphic designers in Saudi Arabia, they will work closely with you to understand your business goal and then reach it as you expect. let our Saudi Graphic designers lead you to success.
Be remembered!
we will provide unique, memorable, and flexible Graphic design patterns, Creating remarkable graphic designs is our profession so Let us draw you an identity that makes your brand stand-alone among other brands in Saudi Arabia.
Graphic designs as it meant to be, let us work for your business success Now!
At Smart Touch, our main goal is to give you a stand-out online brand identity that surpasses the competition and brings in new, lasting customers. For additional information on our Saudi Graphic Design, please visit our portfolio. you might also contact us for any inquires as we look forward to working with you.
What our customer think
Start with a desire to serve, realize the client's vision, and produce great work.
Hesham Khairalla
Co-Founder, Managing Partner Strategia Cosulting
Similar Brand Identity Projects
Homefix is newly born real estate management company in Bahrain bringing totally new facility [...]
Eco Power is one of the leading companies in Saudi Arabia to provide professional industrial [...]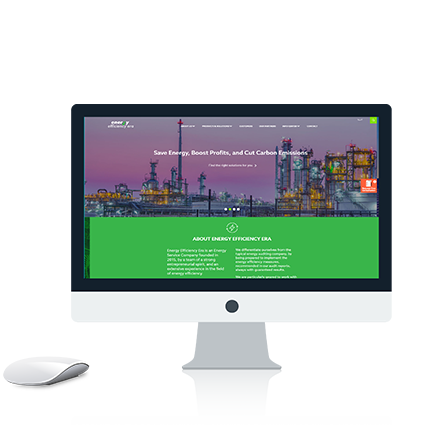 Founded since 2015, the company team of professionals work day and night to provide innovative [...]
FAQ's about our Brand Identity services
What is graphic design?
Graphic design is the art of creating and sharing a message or context through an illustration, which can be anything from a magazine advertisement to a flyer in your neighborhood.
What is the difference between the two styles of graphics?
There are two types of computer graphics: raster graphics, which use mathematical formulas to draw lines and shapes, which are then interpreted by the viewer to produce the graphic, and vector graphics, which use mathematical formulas to draw lines and shapes, which are then interpreted by the viewer to produce the graphic.
Want to get started?
If you already have a fresh ideas, then what are you waiting for? If this sounds like a good fit, pick the right packages to get started.